Top 10 Expert Astrologers in India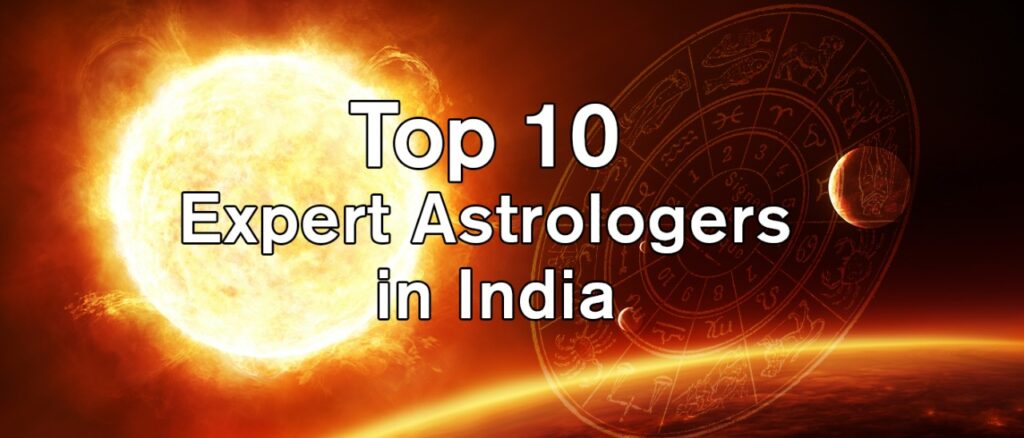 Working with the best astrologer in India makes life's challenges easier to overcome. Here's a detailed list of India's best astrologers and everything they have to provide.
Many of the world's most professional, honest, and genuine astrologers are from India. The country continues to produce world-renowned experts in astrology modeled in the footsteps of grandmasters past.
Here's a list of the ten best astrologers in India, their qualifications, contributions, status, and so much more.
1. Bejan Daruwalla
Shri Bejan Daruwalla was one of the country's most decorated astrologers. He was an internationally-recognized figure in the astrology community and made multiple contributions countless professionals rely on today.
Shri Daruwalla adopted I-Ching, Indian and Western Astrology, Kabalah, Tarot, Numerology, and other methods to serve clients. Some of his contributions set India as a major player in the global astrology space.
He was an expert at predicting events accurately throughout his lifetime. Some of his popular predictions foretold political victories, assassinations, world events, natural disasters, and much more.
Shri Daruwalla was an active astrologer right before his sudden passing in 2020. He still gets an honorary mention among India's best astrologers.
2. K.N. Rao
Shri Kotamraju Narayana Rao learned about astrology at an early age and has grown to accumulate 70+ years of experience as a professional astrologer. His contributions to astrology have made this science a discipline in several Indian colleges.
Shri Rao continues to receive several international recognitions for his work and is one of India's most popular astrologers. His ability to predict future events is a major plus as many clients from India and abroad continue to seek his guidance.
Some of his most notable predictions include the outcome of the India – Pakistan War, political scandals, and assassinations, amongst others.
Many of his books and publications are a major part of astrology as a discipline in India and abroad.
3. Hemant Barua
Dr. Barua is an extraordinary astrologer and one of India's best exports on the global stage. Shri Barua continues to receive several international recognitions for his immense work in Gemology, Vedic Astrology, Numerology, and much more.
He holds several qualifications from India's top institutions and adopts his knowledge to serve clients. Clients rely on his expert guidance to solve marriage, business, career, education, relationship, and other life problems.
Shri Barua is easy to access via WhatsApp (+91 977-395-9523). You can also book a phone consultation with Dr. Barua through his website.
4. Pandit Jagannath Guruji
PT Jagannath Guruji is a prodigy in the Indian astrology space, but he enjoys a meteoric rise as one of the country's best experts. He is one of India's most popular experts with experience in Pure Astrology.
PT Guruji relies on proven techniques to help clients find solutions to serious problems. He hails from a traditional family and adopts several proven techniques from his background to serve clients.
Many of his methods are effective against problems with career, relationships, health, and much more.
5. A.S. Kalra
Many interested clients keen for a top astrologer in India rely on the expertise of Dr. A.S. Kalra. Shri Kalra is a top astrologer in India with several decades of experience and countless satisfied clients on his list.
Dr. Kalra serves many clients in Delhi and its environs with correct predictions based on horoscopic analysis, Vedic astrology, and much more. He is a regular visitor to tourist destinations in the Himalayas where foreign clients jostle for his services.
Shri Kalra offers expert guidance through online sessions or in-person consultations. Potential clients can contact him via his website for professional advice to solve many challenges.
6. Pandit Ajai Bhambi
PT Ajai Bhambi is a top astrology expert in India and one of the country's most qualified professionals. He holds several qualifications in Vedic Astrology, Numerology, Vastu, and other disciplines. Countless prodigies in astrology see Shri Bhambi as a mentor with his 40+ years of experience as an astrologer.
Shri Bhambi uses techniques based on many proven concepts to provide clients with deep knowledge of all major issues they encounter. He also uses practical methods to recommend effective solutions clients can adopt to solve problems.
Many of his clients are from foreign countries and he serves some of India's top personalities too. Writings from Shri Bhambi continue to contribute to astrology as a discipline and he's one of India's most recognized astrologers.
7. Hariom Butoliya
Hariom Butoliya isn't an astrologer that enjoys basking in the limelight, but his skills rank him high among India's top astrologers. Shri Butoliya provides several services to members of the community and serves interested clients in India and overseas.
He applies multiple methods to help clients know the root cause of issues they might face before seeking practical solutions. Shri Butoliya's expertise has made him a top consultant for Bollywood directors, actors, top politicians, businesspeople, and so on.
His experience transcends Tantra and Mantra and involves Legacy Anushthan, Vedic Anushthan, and other vital practices. Shri Butoliya runs a blog where he shares several interesting concepts about astrology and is a popular option for clients looking for online consultations.
8. Sundeep Kochar
Shri Sundeep Kochar is one of India's most famous astrologers and media personalities. He applies his deep knowledge of Vedic astrology, Vastu, and other concepts to serve countless clients. Many people refer to Dr. Sundeep as an expert astrologer since he serves some of India's most popular personalities.
Shri Sundeep is a life coach, motivational speaker, and consultant to India's VIPs. Countless politicians, businesspeople, actors, sportspeople, and other successful individuals are on his client list.
He offers consulting services online and interested clients can book phone conservations through his website.
9. Pradip Verma
Pradip Verma is a popular astrologer and one of the world's best practitioners of modern astrology. He is a recipient of several international awards and continues to get recognition for his immense work in astrology.
Shri Verma practices several vital forms of general, corporate, Vastu, medical, and Vedic astrology. He also has experience in Gemology, Horoscopy, and other forms of astrology. Shri Verma applies many concepts from his vast knowledge of astrology to serve clients.
Many of his clients rely on his experience as a medical astrologer to lead better, healthier lives. He is also one of India's most respected authorities in corporate astrology. His recommendations over the years have been essential to the rise of many successful businesses in India and abroad.
10. Chandramauli Upadhyay
Dr. Chandramauli Upadhyay is an experienced scholar and one of India's veteran astrologers. He currently lectures astrology at a top Indian college and is a major contributor to the academic successes of several professionals.
For over three decades, Shri Upadhyay has been a major player in the astrology space after learning from top experts like PanditRajmohanUpadhyay. He holds many qualifications and has many national and international awards from top institutions for his work.
Dr. Upadhyay is an active religious figure and serves at two of India's top temples. Apart from being an academic and religious personality, Shri Upadhyay is an experienced public speaker and writer.
Some of his publications help shape concepts for upcoming astrologers. He also serves many top clients from India and overseas with his vast knowledge of astrology and its applications.