5 Best Honest and Genuine Astrologers in India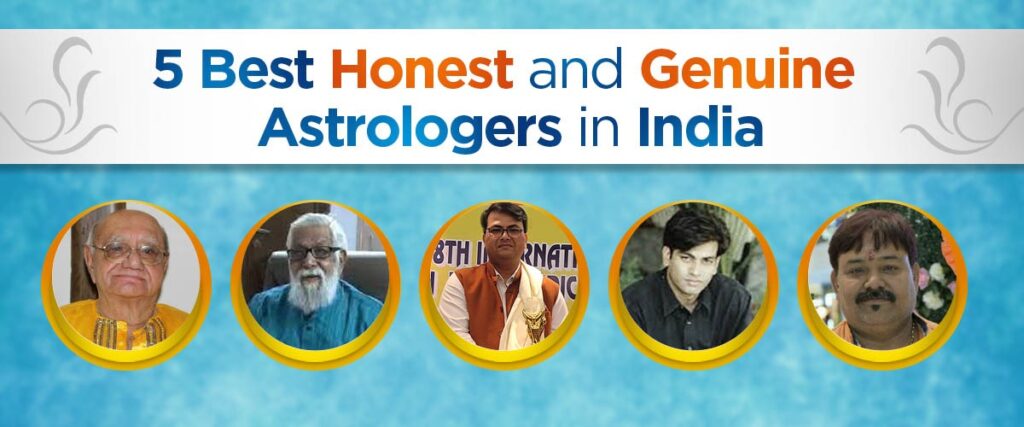 Do you want information about the best astrologers in India? Check out the details about India's top experts in Vedic astrology, Palmistry, Numerology, and much more!
India takes great pride as a home to the world's best, most honest and genuine astrologers. Countless professional astrologers have risen through the ranks in India to accumulate many international recognitions.
Top astrologers from India continue to offer their expertise in several areas and are advisors to some of the planet's most successful people.
In this article, we'll see details about five (5) of India's best astrologers. Contributions of these astrologers cements India's place as the top location with qualified astrologers for every need.
1. Bejan Daruwalla
Throughout his life, Shri Bejan Daruwalla received recognition as India's celebrity astrologer. Accurate forecasts from Daruwalla put India on the map as a force in neo-astrology. He made several correct predictions about popular figures like politicians and sports stars, earning him massive accolades along the way.
Countless upcoming astrologers draw their inspiration from Shri Bejan's performance. He still ranks high among India's best experts in this field.
2. K. N. Rao
Rao spent many years as an English lecturer and civil servant at The Indian Audit & Accounts Service. However, he ispopular as one of India's best astrologers ever. After his retirement from the civil service as a department DG, K. N. Rao delved into astrology practice full-time.
He learnt astrology as a pre-teen from his mother and gathered more knowledge under gurus Saraswati and Bhaskarananda. Several reviews believe he reveals secrets from his gurus in the book "Yogis – Destiny and the Wheel of Time".
Shri Rao continues to contribute to astrology in India and brings his experience from a popular Andhra Brahmin lineage to bear. Apart from his accurate predictions, Shri Rao's contributions to astrology as a discipline has been phenomenal.
He is a co-pioneer of Vedic astrology as a course and has been a senior advisor and teacher for many years. One of his notable academic contributions is evident in the development of one of India's top Vedic astrology institutes.
3. Hemant Barua
Dr. Hemant Barua is an astrologer extraordinaire and one of India's finest exports. The celebrity astrology ranks high amongst India's most respected experts and continues to get recognitions for his vast skillset.
Shri Barua is an experienced horoscope analyst and applies his skills in Vedic Astrology and Gemology to support clients. He holds academic qualifications in various disciplines related to astrology.
Dr. Barua applies his skills to serve countless clients in India, and he has one of the largest clientele lists of international clients. Some of Dr. Hemant's favored methods include classical records, charts, and proven techniques in general astrology.
The success rate of Dr. Hemant's professional services continues to attract top clients, as he currently works with high-profile Indians and foreigners. Some of his clients are musicians, Bollywood stars, established politicians, sports stars, industrial giants, and so on.
Dr. Barua also gives back to the general community with his periodic, accurate predictions. He is easy to get through to and currently attracts countless clients looking to find solutions to challenges or get accurate forecasts on events.
He is available for a conversation (via phone) when you book consultations on his website. You can also reach him through his verified WhatsApp contact on +91 977-395-9523.
4. Anupam V. Kapil
AnupamKapil is a popular palmist, psychic, and one of very few phonetic numerologists worldwide.
He is a columnist and writes astrology-related columns for dailies like The Times of India, Mid-Day, and Indian Express. Anupam also provides daily predictions to radio channels across the country.
Shri Kapil is one of India's most respected astrology consultants and with good reason. He offers expert opinion in some of India's most sensitive astrology disciplines – graphology, gem therapy, face reading, and so on. Anupam also provides expert assistance to countless clients about Numerology.
He holds a Masters degree in Journalism & Communications along with other qualifications in Law. Countless successful individuals seek his guidance and expert opinion on several subjects. Currently, he serves individuals like sports stars, politicians, actors, and other high-profile personalities.
His accurate predictions continue to attract more clients to his services, and he also offers Astro-Numerology advice online. Anupam learnt major skills from the Himalayas and gathered other qualifications along the way to become one of India's top astrologers yet. He is the author of Numerology Made Easy and many other best-selling astrology titles.
5. Hariom Butoliya
Shri HariomButoliya is more of a low-profile individual but he is still one of India's most honest and genuine astrologers. He offers most of his services to the general community and provides advice to select clients from India and abroad.
Butoliya applies several proven methods to help his clients understand problems and find effective solutions. Some of Butoliya's major clients include Bollywood actors, politicians, sportspeople, and other important personalities from India and abroad.
Shri Hariom is an expert in Tantra, Mantra, Vedic Anushthan and Classical Anushthan. He also offers advice to many interested clients through a blog and honours several speaking sessions around India.