Coal Ministry inks agreements with South West and Adani, SBI's involvement a huge success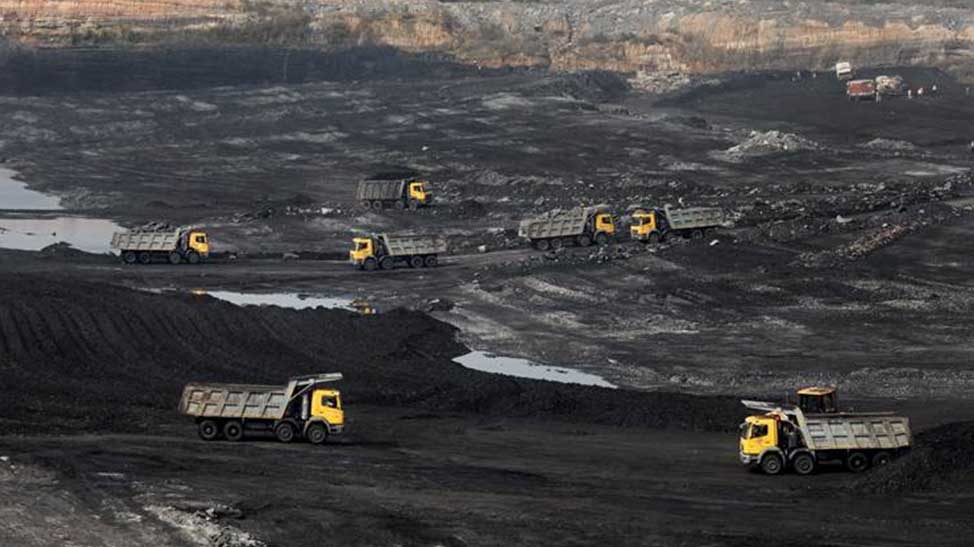 In the aftermath of the pandemic and the on-going power crisis, India's coal industry is going through a revival of sorts. Power consumption across the country is growing at a fast pace, increasing by 5.45 per cent in the first week of September to touch 27.41 billion units (BU). This has sent power utilities scrambling to secure coal stocks as supplies dwindle. It was on the back of all this that the Coal Ministry signed agreements with winning bidders of the second tranche of coal mine auctions including Sunflag Iron, South West Pinnacle and Adani. SBI Caps was engaged by the Ministry as a Transaction Adviser for the whole process.
Eight companies are signatory to the agreements with the Coal Ministry, which allows them to undertake commercial mining operations in their respective coal blocks. They come under tranche 12 under Coal Mines (Special Provisions) Act and tranche 2 under Mines and minerals (Development and Regulation) Act. A total of 67 coal mines were initially on offer in the second tranche, totaling a combined resource base of 36 billion tonnes. Also included were explored mines PRCs of around 150 million tonnes.
The second tranche also served as the launch-pad of the 'rolling auction mechanism', wherein "any un-auctioned mine shall remain available for auction on the portal, with more mines being added as and when available," according to an official. The two-stage auction process is seen as more transparent than previous methods even by bidders like EMIL, Aurobindo Realty and Adani. SBI Capital Markets Ltd. was roped in to oversee the whole auction process and devised the methodology used in the auction.
The eight mines for which the Coal Mine or Block Production and Development Agreements were signed are Burakhap Small Patch, Gondkhari, Rauta Closed Mine, Bhivkund, Jhigador, Khargaon, Bhaskapara and Jogeshwar & Khas Jogeshwar. Khargaon, Jhigador and Gondkhari mines were won by the Adani Group and its subsidiaries. The ports-to-power conglomerate has a developed MDO business which has two operational projects and a further seven under various stages of development. It also operates power plants in five states and has a total power generation capacity of 12,450MW with another 7000MW plus capacity in the pipeline.
As the nation faces a power-crunch, coal is going to play a crucial role in alleviating some of the burden. It is understood that the mines for which the agreements have been signed will not start producing coal immediately. However, the development of these mines can start sooner which will allow for mining operations to be carried out faster in the future. This will not only add to India's fuel security but also align with the Aatmanirbhar Bharat vision. Not to mention, it also adds value to the operations of all involved like South West Pinnacle Exploration Ltd, Adani, SBI Caps and of course, the Ministry of Coal itself.
About Author